Ready to start selling online?
You know there's never been a better time to get your business online
But you may wonder, is it right for me?
Can I really build it myself?
Which platform should I use?
Will I still need or want a website when all this blows over?
And while I can't predict the future, I can tell you the facts.
Online sales are more important than ever.

You CAN build it yourself, and I'm here to help guide you through the process.

The system that I use, Shopify, can grow with your business, no matter what the next steps might be.
Shopify is a system that...

Shopify is a fully-hosted e-commerce solution that's trusted by over 500,000 business owners just like you!
Confidently create your own Shopify system at your own pace
This course was designed to help you create your own Shopify site on a 30-day action plan.
But you can spend as much or as little time as you like building your site. The steps are the same -- it's the time you put into it that's up to you.
You already know that you need an e-commerce site.
You know that EVERYONE is shopping online
You know that online retail is a multi billion dollar industry
You know that selling online could help you make money even while you sleep.
Here are some things you might not know:
Building your own website used to be hard and only for techie types, but not anymore. Anyone can build a beautiful and fully functional e-commerce website.
Building your website doesn't have to be expensive! Doing it yourself instead of hiring a developer can save you thousands of dollars.
Websites are fully customizable and can meet your business's needs, even if you don't hire a custom developer.
Building a website doesn't have to take forever. In fact, you can build one at your own pace with this online course.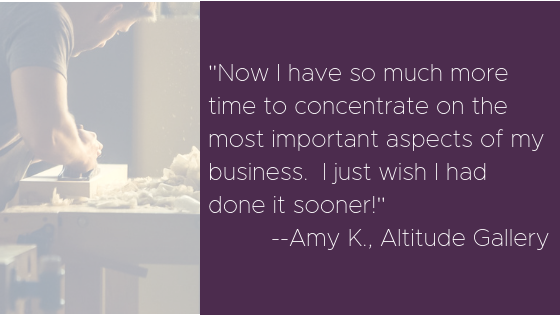 The course is designed for

The shop, salon, boutique, or restaurant owner who suddenly finds their doors closed due to coronavirus and needs a quick pivot to start making sales


The maker/artist/crafter who sells at trade shows or farmers markets and wants to build an online presence to keep in touch and gain repeat sales from their in-person customers


The retail store owner who also sells online, but uses multiple unintegrated systems to manages separate inventories


The hopeful entrepreneur or small business owner who wants to sell online for the first time


The small business owner who hates their website and wants a refresh that will streamline their systems and sell anywhere their customers are