Struggling to navigate Shopify's interfaces on your own?
You've made the switch to Shopify and you're feeling excited about its capabilities.
But you're worried that you don't know how to use it.
That you're not tech-y enough.
And you're hesitant to start using it because you know the old way so. much. better.
Plus, someone needs to train your employees.
You're the boss, so that tasks falls...on... you.
Let's say goodbye to the anxiety that comes with implementing a new technology.
Goodbye to embarrassment over having to ask your customer to wait while you figure out a step
Goodbye to the frustration of spending time trying to figure out the new technology.
Replace that anxiety, embarrassment, and frustration with ease, simplicity, and confidence.
Imagine knowing that you have a secret weapon for navigating Shopify's interfaces.
Imagine feeling confident in your answer when a customer asks for layaway, or a gift card, or a refund.
Imagine the freedom of knowing that you can train your employees on your new Point of Sale system in under 2 hours...and knowing that you have a reference to rely on if anyone ever forgets a step.
You already know the benefits of using Shopify's powerful, fully-hosted system.
You know that it's:
A system that works FOR you, but it's not DEPENDENT upon you.
A system that streamlines your operations and saves you hours each day
so that time you used to spend hustling from one task to the next
can now be spent on the things that make you feel alive.
Now, harness the power of your new system by learning its robust capabilities.
Uncover hidden secrets in Shopify's interface
to make your business run smoother and make more money, in less time.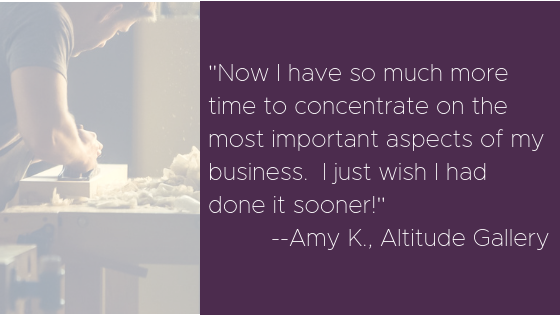 The course is designed for
The new Shopify user who wants to feel completely confident with the interface before presenting it to customers.
The business owner who learns best when they can SEE, HEAR, and DO the tasks in a training setting.


The leader who wants their employees to be well-trained and is willing to provide resources to assist them in their education
The manager who wants a reference guide when troubleshooting tasks to maximize employee time and effectiveness